Immersive Experiences Series
The Basics of Wilderness Living & Survival Skills
With Dr. Nicole Apelian
Learn More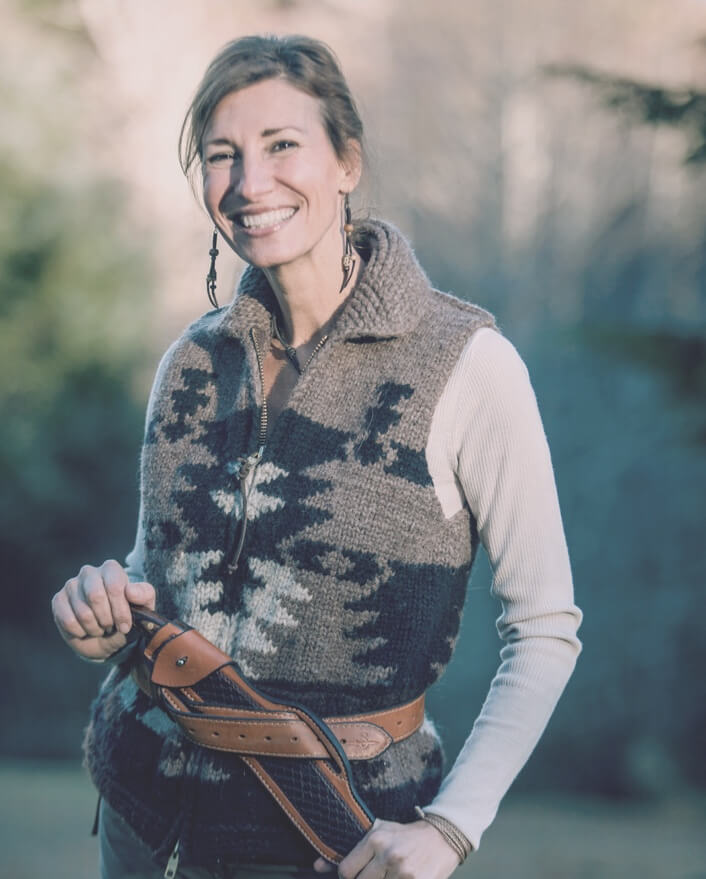 Immersive Experiences Series
Embodied Empathy
Three Hour Workshop with
Gina Barnett
WTF IS WTM?
Women Teach Men is a very simple project, being held during a very complicated and confusing time. We are creating experiences where a large group of men can come together and learn from brilliant women. Our aim is to demystify the new gender terrain we have entered, by creating a platform for women to teach, and for men to reflect and join together to build an equitable and vital future.

ALL PROCEEDS FROM WOMEN TEACH MEN WILL BENEFIT FEMALE EMPOWERMENT CHARITIES CHOSEN BY OUR TEACHERS.
Past Events About
The Idea
Toward the end of 2016, my friend Taylor and I were discussing a follow-up to ManCamp, a men's retreat I hosted where 20 men came together for a weekend in the woods. It was a pretty wild 5 days in the Olympic National Forest. It left a profound mark on all of us, and we were eager to plan the second gathering. Taylor suggested that a few women join the next gathering, as the teachers.
Something happened in my brain, or rather, there was a thing that didn't happen. I didn't have the proper synapse for that idea. I didn't know of another moment in my experience where a woman taught a gathering of men. Needless to say it was an immediate yes, and it is one of those ideas that sinks down to the very depth of you like a stone. Not surprisingly womenteachmen.com was available.
I began to reflect on how much women had achieved in the past 100 years, both in public and in private. Constantly addressing what it means to be a woman; growing, deepening, standing up, and reshaping our culture.
In contrast, men have done very little when it comes to the state of being a man, and tragically some of our finest men, at the peak of their lives, have been killing themselves. Yes, our technological advancements have been stunning, but the foundational work on the clay of manhood, in my perspective, leaves much to be desired. 1 in 4 women are sexually assaulted. Nothing speaks more clearly than this ugly reality.
Everything came into focus when I began to think about how much I have learned from my daughters and my former partner. In the past four years I've been turned inside out in the best way possible, and with such incredible tenderness and love. These remarkable women held up a mirror and asked me to look at myself. Taylor's brilliance popped back into my head, and it became clear: we need to start a movement, a platform, a forum, a place where men show up to learn from women.
We want men to learn the depths of spirituality, meditation, boxing, dancing, yoga, wilderness survival, cooking, business, creativity, and a million other things from the women we admire most. It's that simple.
– Michael Hebb
Partner RoundGlass, Founder DeathOverDinner.org
Council
We asked a few of our friends to help us build our curriculum, to be our teachers at the retreats, and to guide us as we forge ahead.
Women
Alexandra Drane
Alexandra Shabtai
Alexis Jones
Allie Hoffman
Allison Goldberg
Amanda Saab
Amanda Slavin
Amber Rae
Angel Grant
Aniko Benedek
Anita Teresa Boeninger
Audrey
August Olivia
Ayanna Johnson
Barbara Burchfield
Bristol Baughan
Brooke Wurst
Cari Levinson
Carla Fernandez
Carla Wilcox
Carri Twigg
Cora Neumann
Courtney Carter
Debra Music
Deena Robertson
Dream Hampton
Dream Mullick
Ellen Gustafson
Emily Greener
Emily Katz
Erin Schrode
Esther Perel
Felicity Fellows
Galia Benartzi
Gillian Wynn
Gina Barnett
Gina Rudan
Haben Girma
Heather Barc
Jenn Maer
Jenna Arnold
Jenefer Palmer
Jenna Free
Jennifer Zeyl
Jesse Genet
Jessica Graham
Joanna Bowzer
Joanna Riquett
Joelle Nole
Kate Bailey
Kaylee Cole
Kate Roberts
Langely McNeal
Latham Thomas
Laurel Braitman
Laurel Holding
Lesley Hazleton
Lesley McClurg
Lucy Walker
Regena Thomashauer
Mari Sierra
Margot Bisnow
Maya Hough
Maya Lockwood
Melissa Palmer
Mia Maestro
Michelle Zauzig
Mickey Sumner
Mikaela Reuben
Mindie Kniss
Molly Maloof
Nancy Conrad
Nassim Assefi
Nia Batts
Nicole Apelian
Nicole Davis
Nicole Prause
Nicole Stanton
Nyla Rodgers
Pamela Kraft
Pandora Thomas
Rabbi Sharon Brous
Rabbi Susan Goldberg
Rhodessa Jones
Rika Iino
Sandy Cioffi
Sarah Hedden
Sarah Treem
Satya Twena
Shauna Robertson
Shauna Shapiro
Shira Ambromovitz
Shira Lazar
Shirely Bergin
Shoshana Ungerleider
Sid Azmi
Stacey Sher
Stephanie Wear
Sunny Bates
Susie Lee
Taylor Milsal
Tanya Mate
Terra Naomi
Tiffany Shlain
Tina Nole
Torrie Fields
Tracy McMillan
Tum Cohl
Vika Viktoria
Yvette Camacho
Men
Adam Dexter
Alex Spilger
Andrew Heckler
Ben Henretig
Ben Nemtin
Brendan McGill
Brian Sirgutz
Bryan Miller
Charlie Wiggins
Chris Grosso
Chris Kantrowitz
Dan Doty
Dan Levine
Daniel Bernard Roumain
Daniel Johnson
Dario Meli
Dariush Mozaffarian
Ebenezer Bond
Eli Block
Ethan Lipsitz
Farbood Nivi
Gabor Mate
Gabriel Kahane
Greg Segal
Ibrahim AlHusseini
Jamison Monroe
Jason Thompson
Jay Faires
Jeff Pierce
Jeff Rosenthal
Jeffrey Zurofsky
Jesse Barber
Jon Boogz
Jon Gray
Joon Yun
Jordan Brown
Jose Mejia
Joseph Whinney
Joshua Roman
Lucas Krump
Kevin Hekmat
Marshall Birnbaum
Michael Hebb
Matthew Rosenberg
Mike Del Ponte
Nick Spilger
Noah Rainey
Raman Frey
Rex Hohlbein
Roberto Borrero
Sol Guy
Sunny Singh
Taylor Conroy
Tyler Wakstein
Vijay Chattha
Wayne Price
Wier Harman
Stay Informed
Get notified about news, speaker announcements and future events.