Immersive Experiences Series
The Basics of Wilderness Living & Survival Skills
With Dr. Nicole Apelian
Sign Up for Updates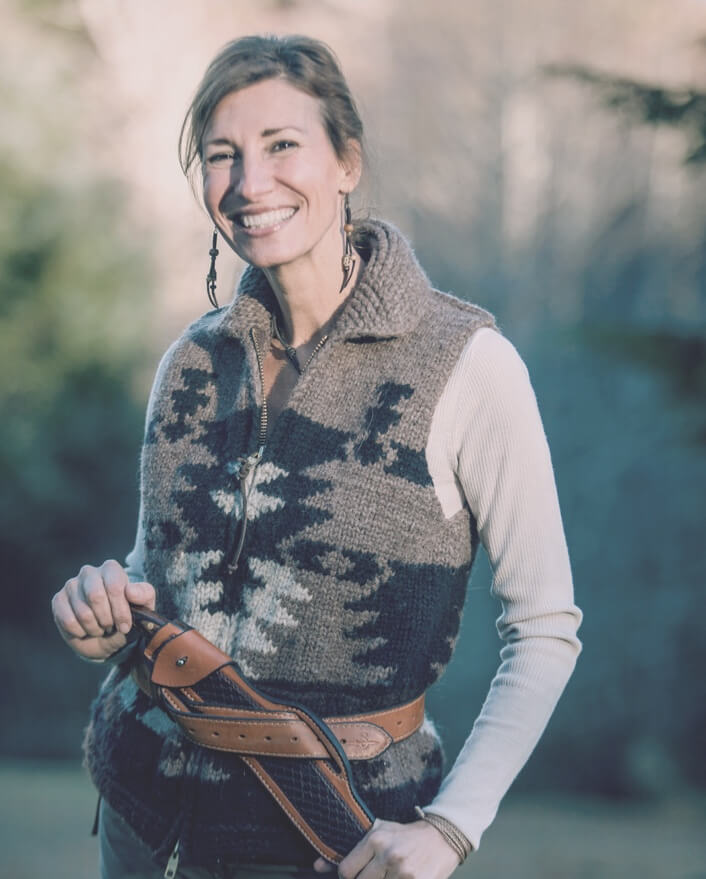 Wilderness Living Takes Practice
Women Teach Men presents our first immersive experience with Teacher Dr. Nicole Apelian from the History Channel's hit show "Alone" for 2 days of hands-on learning.
Wilderness living skills differ from survival skills in that the first is a knowledge-based way of living in ongoing harmony with the natural world. Survival is inherently an acute, short-term perspective; it is a strategy best applied for when you get lost or hurt and need to find a way to survive through difficulty until you can get rescued.
Wilderness living takes practice – it is how we as humans have lived and thrived for eons in a sustainable way, the way that many indigenous cultures still live today. It is a natural way of living as a part of nature. If you want to learn how to get back to your roots of connection, wilderness living skills are the place to start.
We will cover both of these skills in this course.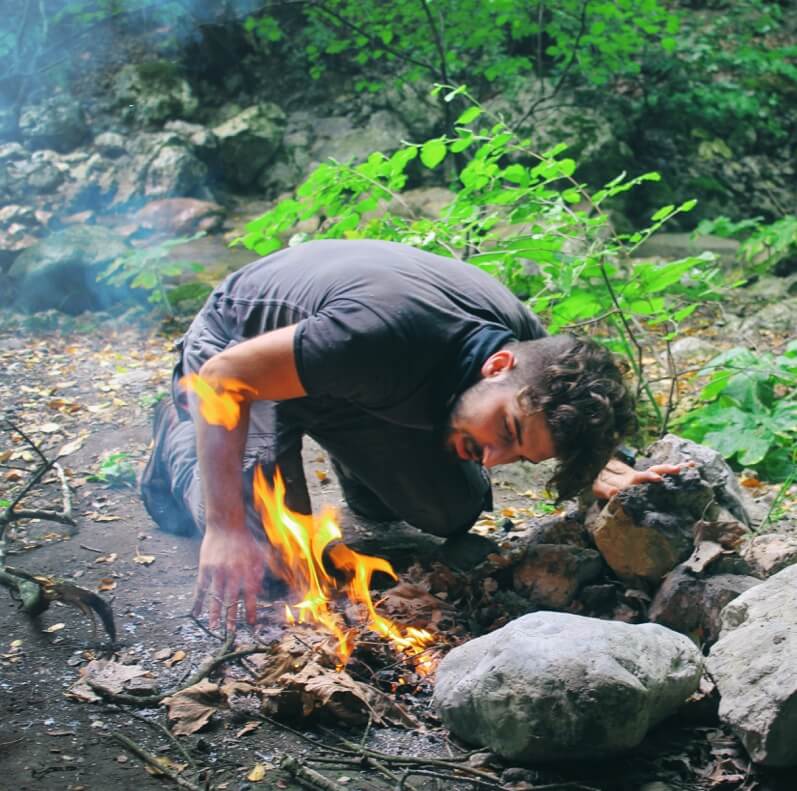 Gain the skills you need to survive in the woods including:
Fire-making in inclement conditions
The basics of emergency shelters
Emergency preparedness and Every Day Carry (EDC) – what to pack every day to go out into the wilderness for fire, shelter, water, food, signaling and medical and how to use these
The basics of foraging in the wild
Cordage (rope making) from wild plants
Knife use
Campfire discussion over and after dinner of what it takes to survive and thrive solo in the wilderness for 57 days and how you can make it through any survival situation you may face
Please bring a knife (a $15 Mora Carbon-steel knife is recommended). All other materials are provided.
---
Accomodations
Location
On private land in the beautiful Willapa Hills outside of Raymond, WA. The event location is a little over 2 hours drive from Seattle and Portland. Address will be shared upon ticket purchase.
Lodging
All guests are encouraged to camp for free on site. There are a limited number of rooms available for an additional cost. If camping, please bring your own camping gear. If interested in booking a room contact Dr. Nicole directly.
Meals
We will be providing simple, nutritious meals for attendees starting with dinner on Saturday and breakfast & lunch on Sunday. Please make sure you have a hearty lunch before arriving on Saturday and feel free to pack snacks.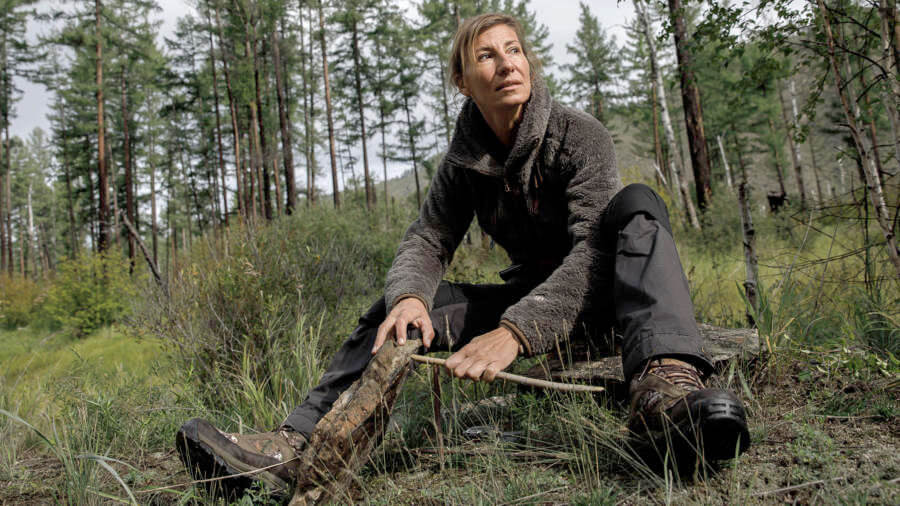 Dr. Nicole Apelian
Nicole's passions range from living and teaching wilderness living skills (fire, water, shelter, trapping, foraging, etc.) to prepping/emergency preparedness to her deep knowledge of medicinal plants and herbal medicine. Nicole connected with nature at an early age and her first exposure to true wilderness living began while working as a field biologist in Botswana in the mid 90s. Following a job as a game warden with the US Peace Corps, she began tracking and researching lions in Southern Africa and immediately fell in love with the African landscapes and the San Bushmen's way of life. Already having a Master's degree in biology, she later completed her doctorate while working with the San Bushmen. After developing strong relationships within the tribe, Nicole learned many of the primitive skills and ways she practices and teaches today.
At home in the Pacific Northwest, she makes her own herbal medicines from local plants as part of her healthy living strategy after being diagnosed with multiple sclerosis in 2000 (www.nicoleapelian.com). This diagnosis changed her lifestyle and eating habits, but didn't deter her from becoming one of the founders and primary guides of her own tracking and wildlife safari company, Eco Tours International (www.ecotoursinternational.com). Nicole thrives as a personal wellness and life coach helping people develop personalized holistic life plans, especially as related to autoimmune issues, and has her own herbal medicinal apothecary line (https://www.nicoleapelian.com/dr-nicoles-apothecary/). Nicole was a challenger on the second and fifth seasons of the History Channel's TV series "Alone", where she thrived in the wilderness totally solo with little more than her knife and her wits. She teaches workshops on her land in the Pacific NW, and also travels to teach skills across the globe.