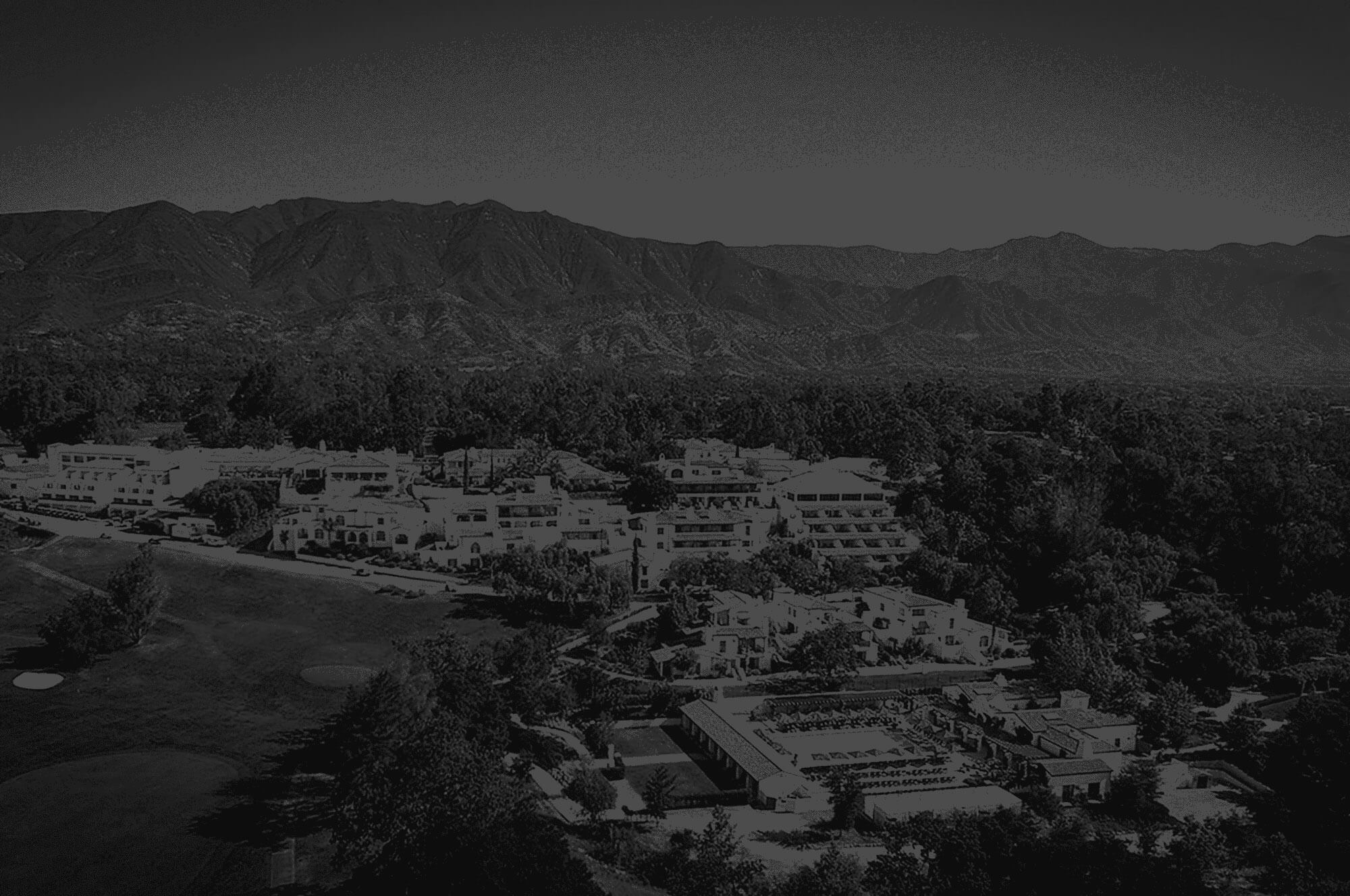 JOIN US THIS SUMMER
For our inaugural Women Teach Men event, we chose one of the most beautiful places in the world, Ojai, California; held at the gorgeous Ojai Valley Inn. Ojai is home to lush hot springs, blooming cactus, endless hikes, and is a short drive from LAX.
This event brought together a group of remarkable men who wanted to learn from brilliant and dedicated female leaders. We were honored to have a world-class line-up of teachers for this inaugural event.
In addition to main stage talks and conversations, we had skill-learning sessions, men's circles led by brilliant male teachers from Evryman, hikes, a trip to Ojai hot springs, collaborative feasts, and a serious deep dive and reflection on the state of manhood. What emerged was a community of men, deeply connected to each other, who had a better understanding of the path ahead.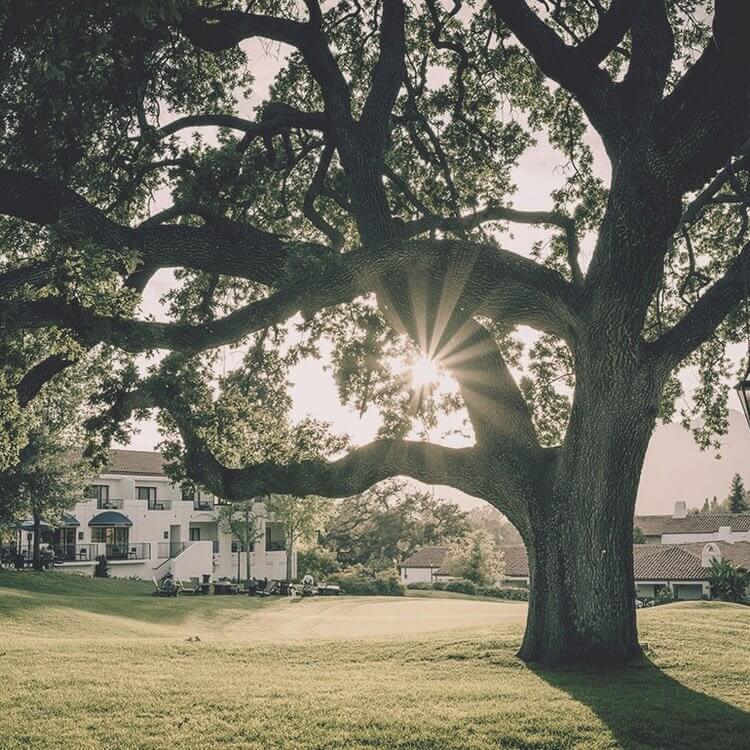 OJAI VALLEY INN, CALIFORNIA
Nestled within a rare coastal valley on 220-oak studded acres, the iconic Ojai Valley Inn offers an abundance of active and peaceful pleasures with a legendary golf course, 31,000 square foot Spa Village, Artist Cottage & Apothecary, multiple pools and seven unique dining outlets with settings that range from fast-casual, poolside, to fine dining.
In 2015, the Inn was honored among the Condé Nast Traveler Top 100 Hotels in the World editor-selected Gold List and was selected by the Travel + Leisure readers as one of the Best Hotels in the World, affirming the Inn as a treasured destination that authentically combines the regions unspoiled spirituality with 21st century luxury. Learn more about the Ojai Valley Inn.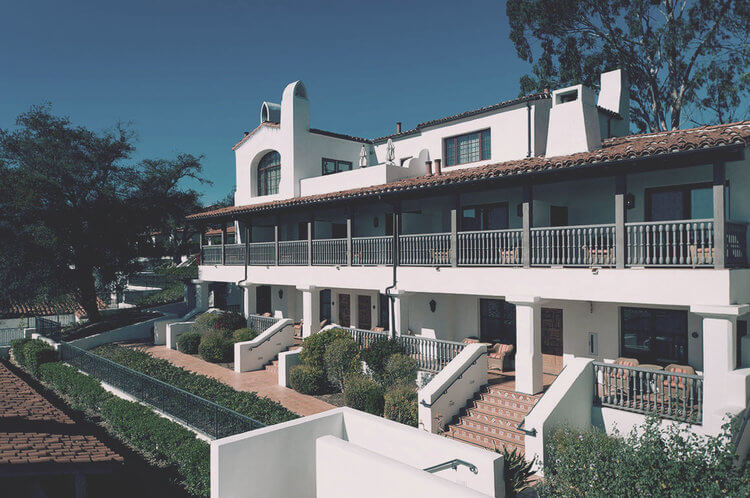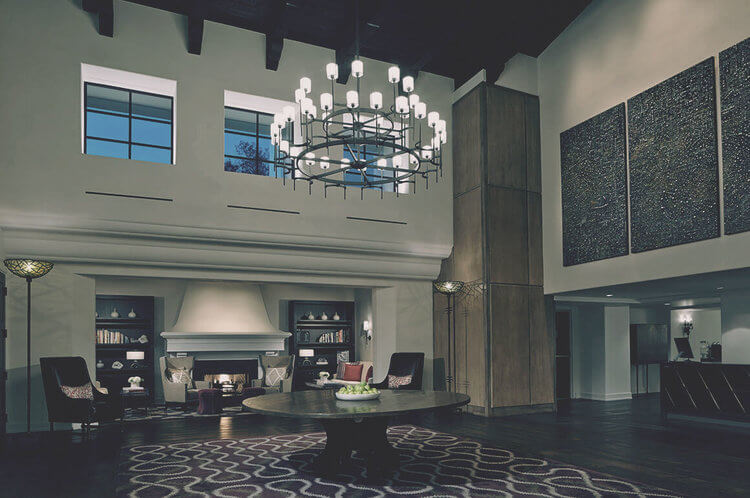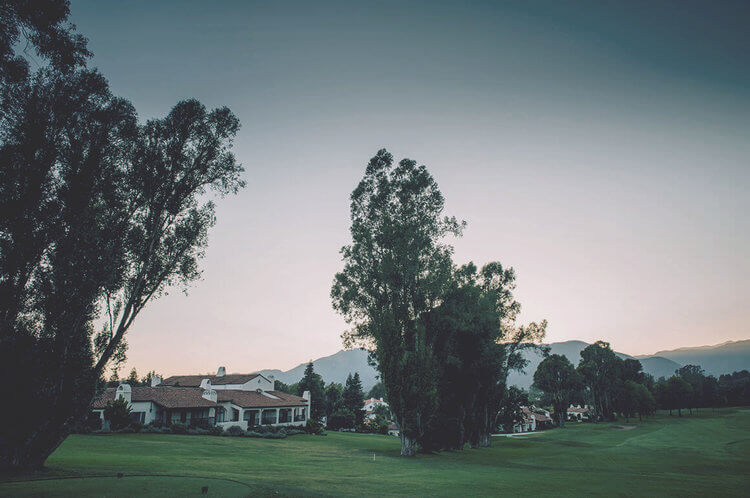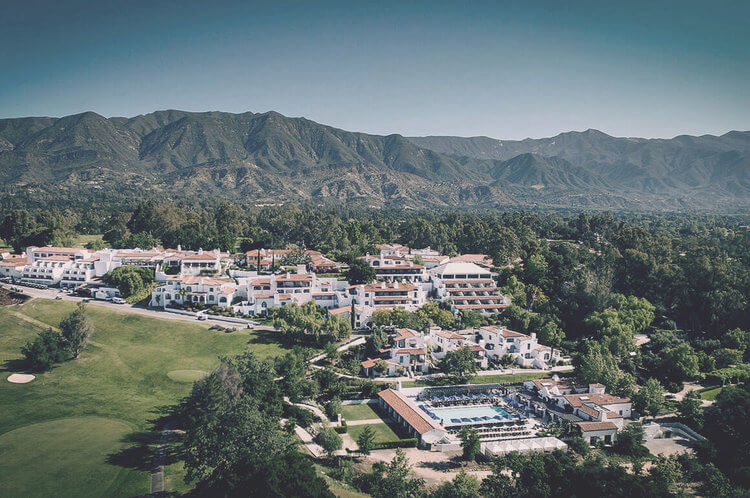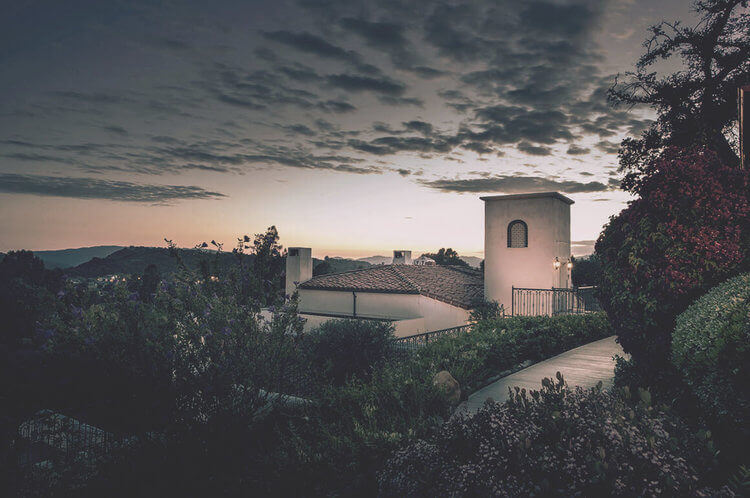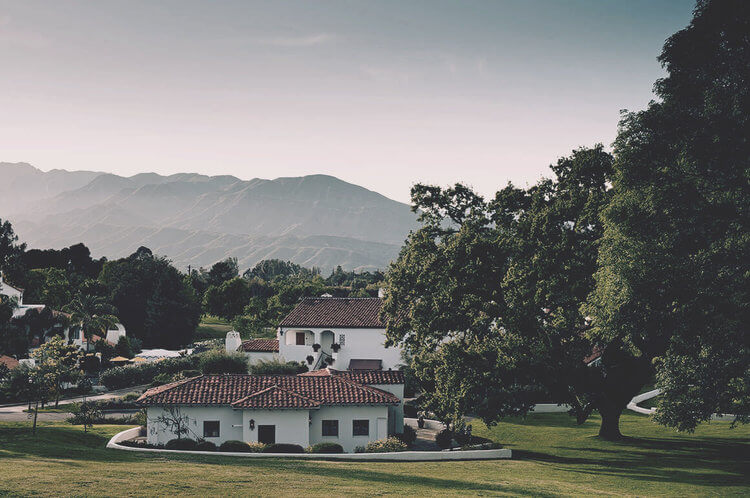 Teachers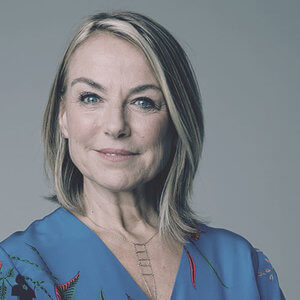 ESTHER PEREL
PSYCHOTHERAPIST AND NEW YORK TIMES BESTSELLING AUTHOR
Belgian psychotherapist Esther Perel is the New York Times bestselling author of The State of Affairs and Mating in Captivity. Her celebrated TED talks have garnered nearly 20 million views and she is also the host of the popular Audible original podcast Where Should We Begin? Learn more at EstherPerel.com or by following @EstherPerelOfficial on Instagram.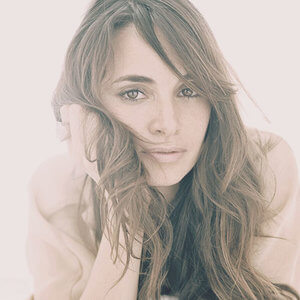 MIA MAESTRO
TEA LOVER, ACTOR, MUSICIAN, ACTIVIST
Mia Maestro has created a wide array of complex and memorable on-screen characters, while also carving out a unique place in the indie music world with her album Si Agua. When she's not acting or recording, she travels, surfs, scuba dives, and warms her spirit through the practice of Cha Dao, "The Way of Tea". She has co-worked with David Deida and Evan McCormick to share her ever present passion for Living Tea and meditation. She is an active member of Global Tea Hut founded by Zen monk Wu De.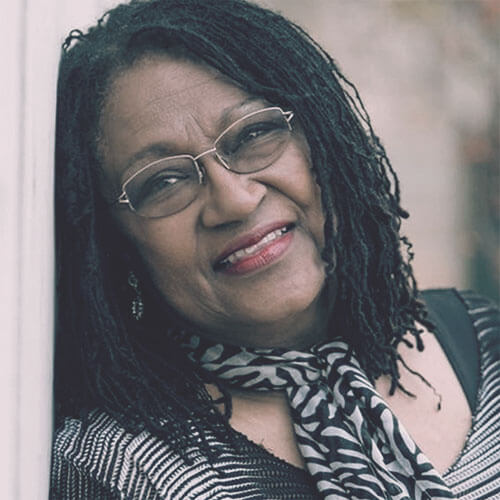 DR. REVEREND JOANNE COLEMAN
HIGH PRIEST OF LOVE
As an indigenous culture bearer, Dr. Coleman has the initiations of the Kiva (the ritual space for transmission of teachings), the Sweat Lodge (space for purification and consecration), and the Vision Quest (ritual of initiation for path identification, the soul's names, and specific earth medicines). Ordained by Rev. Dr. Rocco A. Errico, she served as his assistant minister for 14 years. She currently serves as a faculty member at Agape University and the Director of the Agape Vision Core Ministry.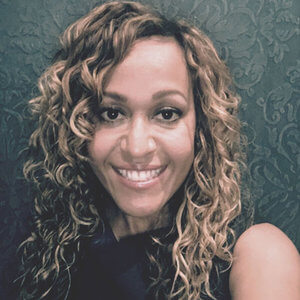 GINA RUDAN
CULTURAL ALCHEMIST
Gina is a Cultural Alchemist for X (formerly Google X) of Alphabet Inc. A consciousness hacker and the best-selling author of Practical Genius, she has led her own private executive coaching and leadership development practice and has been a guest lecturer and trainer for organizations including TED, Microsoft, PepsiCo, Nike, Summit Series, the BET Network, among many others. Prior to joining X, Gina was a Diversity manager at Google Inc.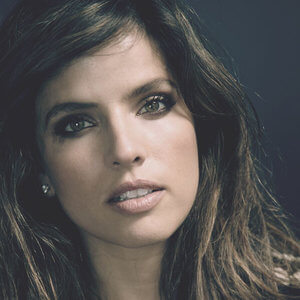 NOA TISHBY
ACTOR, PRODUCER, WRITER, AND POLITICAL ACTIVIST
Actress, producer, writer and political activist Noa Tishby got her start in the Israeli entertainment industry becoming a household name in her home country. She co-produced the 12 Emmy and Golden Globe-nominated, and Peabody Award-winning IN TREATMENT. She is just completed shooting the second season of her own talk show in Israel and she is a partner in the mineral make up company Gaya cosmetics. In 2010 Tishby founded the online advocacy and rapid response organization Act For Israel.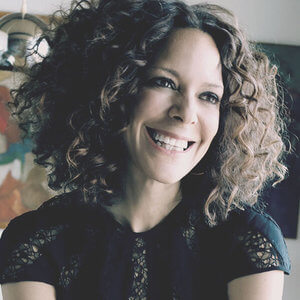 TRACY MCMILLAN
RELATIONSHIP EXPERT, WRITER OF MAD MEN AND UNITED STATES OF TARA
Tracy is a television writer and relationship expert whose credits include Mad Men, United States of Tara and Satisfaction. She's the author of three books, most notably: Why You're Not Married… Yet; based on a post that was the most-viewed article in the history of the Huffington Post for two years. Her TedX talk The Person You Really Need to Marry has more than 7.5 million views. Tracy's appeared on Oprah Winfrey's Super Soul Sunday, Ready For Love, The Today Show and many other broadcasts.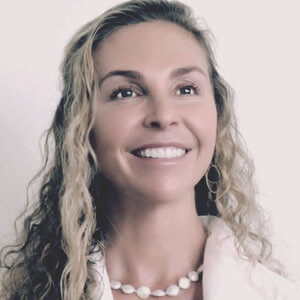 SHAUNA SHAPIRO
PROFESSOR, PH.D, AUTHOR AND MINDFULNESS EXPERT
Shauna is a professor, author, and internationally recognized expert in mindfulness. Dr. Shapiro has published over 100 journal articles, and co-authored: The Art and Science of Mindfulness, and Mindful Discipline, translated into 9 languages. Dr. Shapiro has been invited to present her work to many Fortune 100 Companies as well as to the King of Thailand, the Danish government, Bhutan's Gross National Happiness Executive Committee, and the World Council for Psychotherapy in Beijing, China.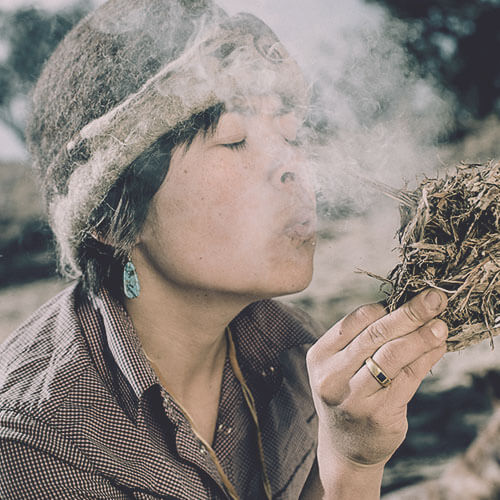 LAUREL HOLDING
MASTER INSTRUCTOR WITH BOULDER OUTDOOR SURVIVAL SCHOOL
An accomplished traditional bowhunter, Laurel takes small game, fish, upland game, deer and elk by spotting and stalking, upholding fair chase ethics. Hunting provides most of the meat in her diet. Laurel has been guiding extended backcountry expeditions and teaching survival skills for nearly twenty years. She is also a butcher, having received training at Daylesford Organic Farm Shop of London. Laurel holds a master's in education from Harvard University and lives in rural Utah.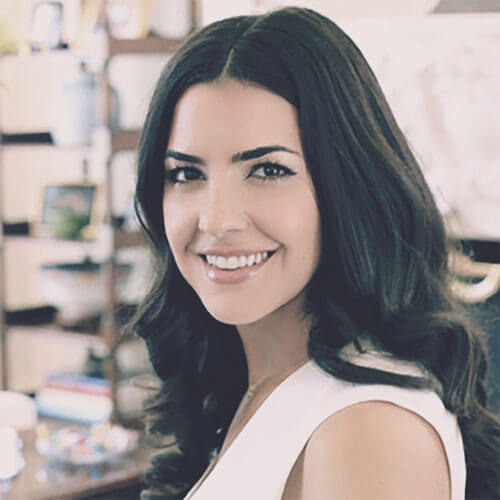 MOLLY MALOOF
PHYSICIAN
Dr. Maloof's goal is to maximize human potential by dramatically extending human healthspan through medical technology, scientific wellness, and educational media. Her fascination with innovation has transformed her private medical practice, which is focused on providing health optimization and personalized medicine to San Francisco & Silicon Valley investors, executives, and entrepreneurs. She is the Head of Medical Science at Sano Intelligence and the VP Clinical Strategy at Doctorpedia.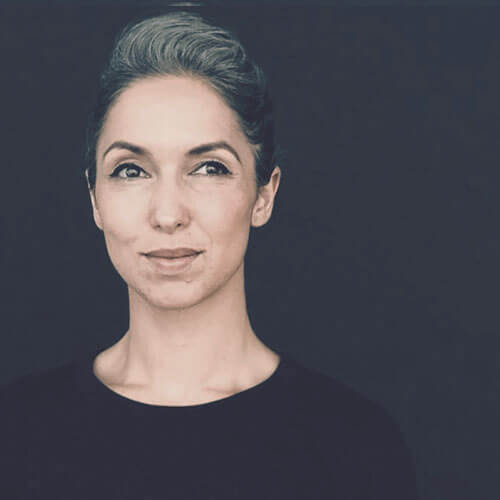 MARI SIERRA
BODY POETESS
Mari Sierra is an artist, healer and designer of experiential learning journeys for global citizens who seek paths for flourishment and cultural insights. She works at the intersection of strategic design, holistic health and embodied leadership to advance paradigm shifts. In her talks and classes she explores the art of presence, mysticism and perception. Mari weaves communities of practice around mind-body wisdom and currently helps Roundglass produce experiences for wellbeing.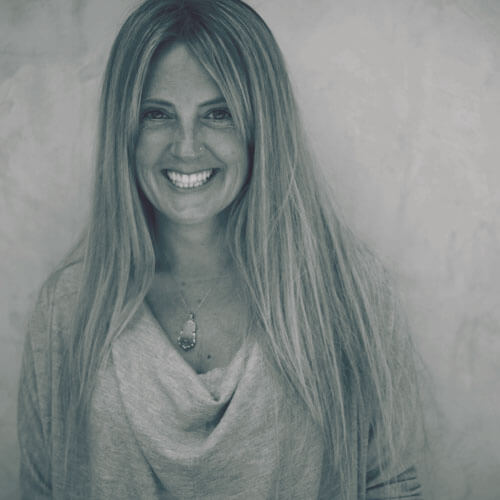 ANGEL GRANT
HUMAN (LIKE YOU)
Angel is Co-founder of drugsoverdinner, deathoverdinner, and Yoga in Common, and founder of The Yoga Bus. She decided years ago to devote each moment of life to stripping away everything that's not true, and she often can't help but roll her eyes when writing or reading bios.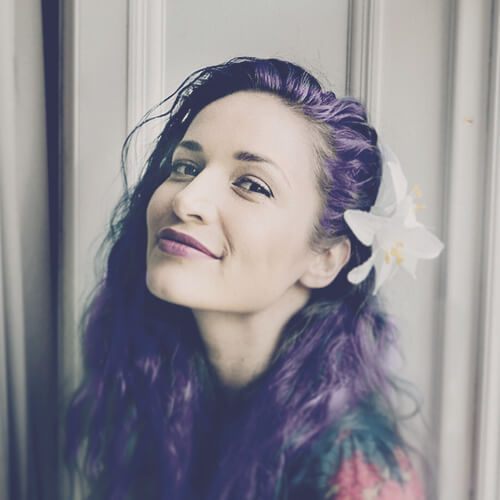 VIKA VIKTORIA
EXPLORER OF NEW MASCULINITIES
Vika Viktoria is on a mission to explore and support new masculinities by having illuminating conversations with men. For the past year, she's curated a global underground men's dinner salon series to share collective wisdom. She works with men one on one, leads workshops, and speaks on "Hacking Human Connection" & "New Masculinities: Tension + Release". Her latest project, "Hello Human: Questions about Manhood" chronicles conversations with strangers from Uber drivers to CEOs to new airport friends.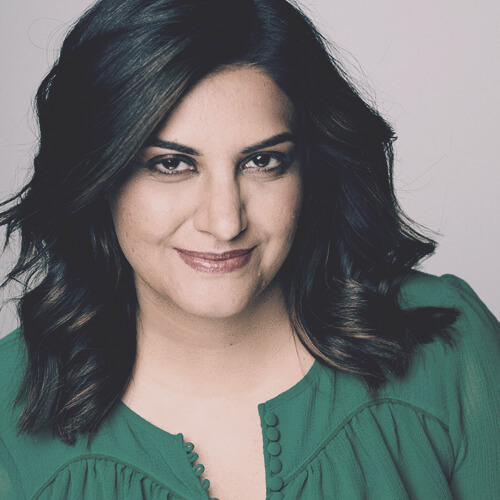 RAHILLA ZAFAR
AUTHOR, JOURNALIST AND BLOCKCHAIN RESEARCHER
Rahilla Zafar joined ConsenSys in August of 2016 and helped establish the company's presence in the Middle East generating partnerships with leading UAE and Saudi Arabian entities. She then helped launch ConsenSys Research establishing partnerships and studies with leading academic and government entities. Prior to joining ConsenSys, Rahilla spent over a decade as a journalist and field researcher with an emphasis on women, entrepreneurship and innovative technologies.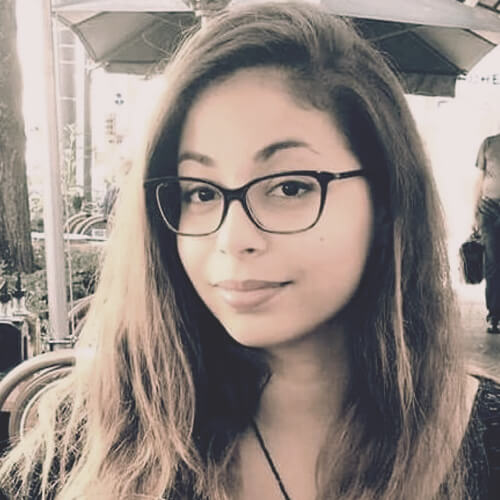 SAJIDA ZOUARHI
BLOCKCHAIN ARCHITECT AND SOCIAL IMPACT ENTREPRENEUR
Sajida Zouarhi is a Blockchain Architect @Consensys. She was a researcher at Orange Labs & the Computer Science Lab of Grenoble during her PhD thesis and is an advisor on the board of several Healthcare & Blockchain projects. She is President of the eHealth and Blockchain Think Tank and works with WHO to help prevent Kidney Trafficking using Blockchain technology as the founder of the Kidner Project.